Program Bug Bounty
Pomôžte nám, aby boli naši zákazníci u nás ešte viac v bezpečí! Ako sa hovorí "Viac očí viac vidí"– a preto vyhlasujeme lov na chyby s programom Bug Bounty!
"Bounty hunting" znamená v preklade niečo ako "Lov na odmenu". A my sme sa rozhodli jeden taký lov vyhlásiť, podobne ako naši kolegovia v Deutsche Telekom ešte v roku 2013. Cieľom lovu sú tzv. "bugy" – chyby a slabina na našich webových stránkach. Aj keď sa o bezpečnosť našich služieb neustále staráme ako najlepšie vieme, sme realisti. A je nám jasné, že aj popri všetkej snahe, spoľahlivých systémoch a neustálej kontrole, sa môže objaviť niekde nejaká trhlinka. Presne preto sme sa rozhodli poprosiť o pomoc aj vás. A samozrejme, nechceme to úplne zadarmo. V tomto programe sa zameriame výhradne na bezpečnosť nášho portálu www.telekom.sk. Bug Bounty bude prebiehať tak dlho, kým to bude potrebné a nevyhlásime koniec loveckej sezóny. Na love sa môže prakticky zúčastniť ktokoľvek, okrem súčasných a bývalých zamestnancov všetkých spoločností skupiny Deutsche Telekom, ako aj ich príbuzných.
Ešte pred začatím lovu je dobré si povedať niečo o základných pravidlách:
Pravidlá lovu
Odmena patrí každému, kto odhalí chybu, ktorá nie je verejne známa. Musí ale ísť o prvý report (právo na odmenu má teda len ten, kto bug nahlási ako prvý).
Každý účastník programu, ktorý narazí na zraniteľnosť portálov, je viazaný tzv. zodpovednou mlčanlivosťou (pozri nižšie).
Chyby ulovené za pomoci skenovacích nástrojov sa nepočítajú.
Odmena sa nevypláca ani za bugy založené na zastaraných (neopatchovaných) softvérových súčastiach tretích strán (teda nie T-Mobile alebo Deutsche Telekom).
Report musí obsahovať príklad (unikátny dotaz alebo PoC kód) a detailný opis chyby vrátane typu webového prehliadača a jeho nastavení.
Každý report prosím posielajte ako samostatný e-mail na adresu bugbounty(zavináč)telekom.sk.
Aké chyby hľadáme a aké sú odmeny?
Výška odmeny je závislá od prípadu a bude posudzovaná individuálne (záleží na závažnosti chyby). Aby ste mali predstavu, tu je stručný prehľad:
SQL (exploitable) - odmena až 1 500 €.
Remote Code Execution - odmena až 1 500 €.
CSRF (authenticated) - odmena až 750 €.
LFI / RFI - odmena až 300 €.
A navyše bude každý úspešný účastník zverejnený aj v našej sieni slávy (samozrejme, pokiaľ bude chcieť).
Každý účastník je viazaný "zodpovednou mlčanlivosťou". Čo to znamená?
Účastník nemôže poskytnúť akékoľvek informácie o objavenej chybe tretej strane.
Nesmie zbierať dáta, ku ktorým sa prostredníctvom bezpečnostnej chyby dostane a ktoré by mohli byť považované za zákaznícke, a nesmie ich odovzdať nikomu ďalšiemu.
Účastník nám poskytne všetky informácie o chybe, aby sme ju mohli čo najskôr opraviť.
Účastník vynaloží všetko svoje úsilie, aby pri bezpečnostnom testovaní neobmedzil dostupnosť akejkoľvek nami poskytovanej služby.
Ak by ste mali ďalšie otázky, kontaktujte nás na adrese bugbounty(zavináč)telekom.sk.
Všetko jasné?
Želáme úspešný lov!
Sieň slávy (Hall of Fame)
Pravidelne aktualizujeme zoznam našich hrdinov - lovcov, ktorí sa aktívne zapojili do programu Bug Bounty.
Milan Kyselica - Cross-site scripting (XSS)
Yunus YILMAZ (@ynsy34) - Unsecured communication, Cross-site scripting (XSS), Cross-site request forgery (CSRF), Open redirect
Shaikh Yaser Arafat - Information Disclosure
Mohamed R. Serwah (@serWazito0) - Default login
Tijo Davis - Cross-site scripting (XSS), Unsecured communication, Misconfiguration of password reset functionality, Possible DoS Attack
Abhishek Karle (https://twitter.com/Abhishekkarle3) - Missing rate limit, Unsecured communication, Cross-site request forgery (CSRF), User enumeration
Yaroslav Oleynik (@oja_c7s) - Cross-site scripting (XSS)
Ben Chinoy - Anonymous access and privilege escalation
Raphaël Arrouas (linkedin.com/in/raphaelarrouas) - RCE, Cross-site scripting (XSS)
Furkan Yılancı - HTTP header
Muhammed Sadettin Karataş (www.linkedin.com/in/muhammed-sadettin-karataş-3a8518151) - SQL Injection
Emad Shanab - Information Disclosure
Ahmet Suna (www.linkedin.com/in/ahmet-suna-ab3ba9116) - Cross-site scripting (XSS), Information Disclosure, Directory traversal
Cuma ak - Information Disclosure
Numan Türle (https://twitter.com/numanturle) - Remote Code Execution (RCE)
Yasser Mohammed (Neroli) (github.com/neroli-realy) - Cross-site scripting (XSS)
Cihan Mehmet DOĞAN (https://twitter.com/cihanmehmets) - Cross-site scripting (XSS)
Ahmet Gurel (www.linkedin.com/in/ahmetgurell) - Information Disclosure, Cross-site scripting (XSS)
Ján Koliba - Unsecured Communication
Can Karacan (www.linkedin.com/in/can-karacan-69ba09b8/) - Cross-Site Scripting (XSS), Information Disclosure
Mehmet Can GÜNEŞ (@mehmetcangunes/) - Account takeover, Information Disclosure, Privilege escalation for server/application, Cross-site request forgery (CSRF), Email Confirmation bypass, Cross-site scripting (XSS), Open redirect
Mustafa Kemal Can (@muskecan) - Privilege escalation for server/application
vimal v (www.linkedin.com/in/vimal-v-244273168) - Remote Code Execution (RCE)
Prakash Kumar (www.linkedin.com/in/prakashofficial ) - Improper Session Management
surg4bij4k - Cross-site scripting (XSS)
Abhiram v (www.linkedin.com/in/abhiram-v-132a24188) - Cross-site request forgery
Burak Ünal (@_d4rkbrain) - Open Redirect, Cross-site scripting (XSS), HTTP header
Sijisu (sijisu.eu) - Privilege escalation for server/application, other
Ertuğrul Özdemir (twitter.com/ertugrulphp) - Cross-site scripting - Stored (XSS)
Jeff Steinburg (@ silentbreach) - Cross-site scripting - Stored (XSS)
SureshKumar Anbazhagan - Other
Eren Şimşek (Aporlorxl23) - Information Disclosure, Cross-site scripting (XSS)
Ertan Kaya (linkedin.com/in/ertan-kaya) - Remote Code Execution (RCE)
Mohd Waseyuddin (twitter.com/Waseyuddin) - Information Disclosure
Ayush Mangal (www.linkedin.com/in/ayush-mangal-48a168110) - HTML/CSS injection
Chan Nyein Wai (www.channyeinwai.com) - Cross-site scripting (XSS)
Ismail Tasdelen - (www.linkedin.com/ismailtasdelen) - Security Misconfiguration, HTTP header, Information Disclosure, User Enumeration, Cross-site scripting (XSS)
Akshay Parse - (www.linkedin.com/in/akshay-parse-0b1176199) - Broken Access Control, Cross-site scripting (XSS)
N.I.H.O. - Security misconfiguration
Nehal Pillai - (www.linkedin.com/in/nehal-pillai-02a854172) - Broken Access Control, User Enumeration
Harinder Singh - (www.linkedin.com/in/lambardar) - Information Disclosure
B11R1M - (ww/cehb11r1m//) - Open Redirect
Shivam Tahalani - (www.linkedin.com/in/shivam-tahalani-95b8b416a) - Cross-site scripting (XSS)
Muhammed Sadettin Karataş - Broken Access Control
Viren Saroha - (www.linkedin.com/in/viren-saroha-3391371a3/) - Broken Access Control, Missing rate limit
Dan Fabro - (https://dnx.zone/) - Cross-site scripting (XSS)
Shubham Garg - (https://www.linkedin.com/in/shubhampy) - Information Disclosure
Aleksei "GreenDog" Tiurin - (https://twitter.com/antyurin) - Remote Code Execution (RCE)
Aniket Deshmane - (https://twitter.com/AniketDeshmane9?s=08) - Broken Authentication
Talha Günay (@redStarP2) - Cross-site scripting (XSS), Information Disclosure
Selahattin Altuntaş - Broken Access Control
Bartłomiej Bergier - Open Redirect
Cyber Now Labs Red Team (https://cybernowlabs.com/) - Cross-site scripting (XSS)
Girish B O (https://www.linkedin.com/in/girish-b-o-a410bb1bb) - Broken Authentication, Possible DoS Attack, Information Disclosure, Unrestricted file upload
peterjson@VSRC (https://twitter.com/peterjson) - Remote Code Execution (RCE)
Sijisu (www.sijisu.eu/) - Cross-site scripting (XSS)
Bipul Jaiswal (www.linkedin.com/in/bipuljaiswal1337) - Information Disclosure, TOCTOU, Possible DoS Attack, Cross-site scripting (XSS), HTTP header
Mustafa Sanli - exhandler (www.linkedin.com/in/mustafasanli0) - Stored Cross-site scripting (XSS), Broken Authentication, Cross-site request forgery (CSRF), HTTP header
Mateusz Kowalczyk - Security misconfiguration
Subodh Kumar (www.linkedin.com/in/s-kustm, twitter.com/s_kustm) - Open Redirect
Ritik Jangra (www.linkedin.com/in/ritik-jangra-03b80a21b) - Missing rate limit
Roneil Bordallo (web.facebook.com/roneil.dx, twitter.com/roneilbordallo, www.linkedin.com/in/roneil-bordallo-5492a8235/ ) - Broken Access Control, Cross-site request forgery (CSRF)
K Mohammed Danish faraz (www.linkedin.com/in/danish-faraz-70555bb9, www.twitter.com/DanishKakingare?s=09 - HTML/CSS injection
Ibrahim Saud M (www.linkedin.com/in/ibrahim-saud-38a338139, www.twitter.com/ibrahimsaudm?s=08 - HTML/CSS injection
exhandler - Open Redirect, Server-side request forgery (SSRF)
Mohammed Saqlain Mushrif (www.linkedin.com/in/saqlain-mushrif-b516741b7) - Information Disclosure
Muskan Meerajamadar (www.linkedin.com/in/muskan-meerajamadar-2631231a3) - User Enumeration
Sugumaran J - Information Disclosure
Durvesh Pravin Kolhe (www.linkedin.com/in/durvesh-kolhe-012b54211) - Broken Access Control
Onkar Borude - Missing rate limit
Yash Kushwah (www.linkedin.com/mwlite/in/yash-kushwah-a80449229) - Missing rate limit
Suraj Nandlal Saroj (CPEH CPTE CSA) - Missing rate limit
Maheta Keyur Maheshbhai (https://www.facebook.com/keyur.maheta.184) - Information Disclosure
tuo4n8 (https://vsrc.vng.com.vn) - Remote Code Execution (RCE)
Amjad Ali (https://www.linkedin.com/in/amjadali110) - Clickjacking
Abhijeet Ingle (https://twitter.com/_arag0n) - Information Disclosure
Akash Patil (https://www.linkedin.com/in/akash-patil-679a921b9) - Information Disclosure
Felipe Gabriel Renzi (https://www.linkedin.com/in/felipe-gabriel-renzi) - Information Disclosure, Cross-site scripting (XSS)
Marek Mikita (https://twitter.com/spyx_myky, https://www.linkedin.com/in/marek-mikita-7849451b6/) - Information Disclosure, Open Redirect, Cross-site scripting (XSS)
foysal1197 (twitter.com/foysal1197) - Open Redirect, Cross-site scripting (XSS), Information Disclosure
Faith Gurel (https://www.linkedin.com/in/fatihgurel/) - Cross-site request forgery (CSRF)
Muhammet Gedik (https://www.linkedin.com/in/muhammet-gedik-a95889167/) - Cross-site scripting (XSS), Open Redirect
Bhuwam Dixit (https://www.linkedin.com/in/bhuwamdixit) - Information Disclosure, Default login
Devansh Chauhan (https://www.linkedin.com/in/devansh-chauhan-b36b6a1b1) - Information Disclosure
Ľuboš Gulaň (https://batwit.sk/) - Cross-site scripting (XSS), Text Injection, Information Disclosure, Open Redirect, Cross-site request forgery (CSRF)
Akshay Bhorde (https://www.linkedin.com/in/akshay-bhorde-81665620b/) - Security misconfiguration
Vinit Lakra (https://www.linkedin.com/in/vinithacker/) - Security misconfiguration
hoseinroot (https://twitter.com/hoseinroot/) - Information Disclosure
Akshay Bhorde (https://www.linkedin.com/in/akshay-bhorde-81665620b/) - Information Disclosure
Leonid Krolle (https://twitter.com/KrolleLeonid) - Remote Code Execution (RCE)
Milivoj Rajic (https://www.linkedin.com/in/milivoj-r-8b925bb5) - Broken Access Control
JosefM - Missing rate limit
Na stiahnutie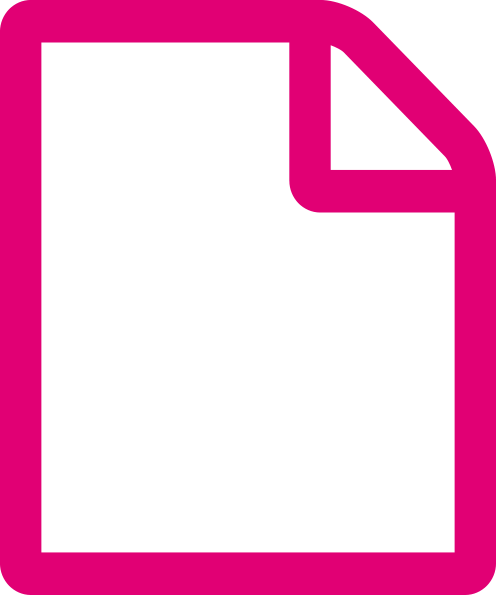 Pravidlá programu "Bug Bounty"
| PDF | 3. 12. 2018 | 229 kB